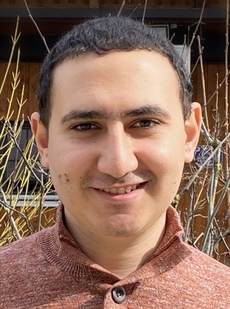 Hassan Nassar
Haid-und-Neu-Str. 7
Bldg. 07.21
76131 Karlsruhe

Short Bio
Hassan Nassar joined the Chair for Embedded Systems in March 2020 as a research assistant. He received his B.Sc degree -with highest honours- from the German University in Cairo, Egypt in 2016, and his M.Sc degree from Ulm University, Germany in 2019.
Publications
Journals
Hassan Nassar, Lars Bauer, and Jörg Henkel
CaPUF: Cascaded PUF Structure for Machine Learning Resiliency
in IEEE Transactions on Computer-Aided Design of Integrated Circuits and Systems (TCAD), ESWEEK-TCAD special issue, (accepted) Jul 2022.

Conferences
Hassan Nassar, Hanna AlZughbi, Dennis Gnad, Lars Bauer, Mehdi Tahoori and Jörg Henkel
LoopBreaker: Disabling Interconnects to Mitigate Voltage-Based Attacks in Multi-Tenant FPGAs
in IEEE/ACM 40th International Conference On Computer Aided Design (ICCAD), Virtual Conference, DOI, PDF, Nov 1-5 2021.

Hassan Nassar, Lars Bauer and Jörg Henkel
TiVaPRoMi: Time-Varying Probabilistic Row-Hammer Mitigation
in IEEE/ACM 24th Design, Automation and Test in Europe Conference (DATE'21), Virtual Conference, DOI, PDF, Feb 1-5 2021.

Student Theses
Abbreviation: B - Bachelor Thesis, M - Master Thesis
| Name | Type of work | Title | Mentor |
| --- | --- | --- | --- |
| Hering, Sascha | Master thesis | Enhancing Security of Reconfigurable Processors | Nassar, Hassan |
| Kadel, Lars | Bachelor thesis | On The Fly Bitstream-decryption | Nassar, Hassan |
| Suhrkamp, Alexander | Hiwi | Support on Hardware Integration and Maintenance | Nassar, Hassan / Bauer, Lars |
| Youssef, Rafik | Bachelor thesis | Dynamic Execution of Accelerators for a RunTime Reconfigurable Processor | Nassar, Hassan |
| Name | Type of work | Title | Mentor | Completion date |
| --- | --- | --- | --- | --- |
| Pankner, Simon | Bachelor thesis | Seitenkanalschutz mittels Rauscherzeugung durch konfigurierbare Ringoszillatoren auf FPGAs | Nassar, Hassan / Bauer, Lars | 2022-05-13 |
| Wang, Zhiyao | Master thesis | Investigating the Integration of Physical Unclonable Functions in Reconfigurable Systems | Nassar, Hassan | 2022-05-13 |
| Bühner, Andreas | Master thesis | Implementierung eines Beschleunigers für die CNN Inferenz auf einem rekonfigurierbaren Prozessor | Nassar, Hassan / Bauer, Lars | 2022-05-13 |